Thermal oxidation for waste streams with high concentrations
Thermal Oxidizers or also called waste incineration plants are designed to dispose complex liquid and gaseous waste streams, mainly provided by chemical or petrochemical industries.
Incineration of liquid, solid and gaseous waste streams
Applicable for a wide range of concentrations and compositions
Technology focuses on:

Low Emissions
High Availability and Reliability
Recovery of Energy
Recovery of Resources
APPLICATIONS
waste streams containing chlorinated components
waste streams containing fluorinated components
waste streams containing other halogenated components
sludge from industrial applications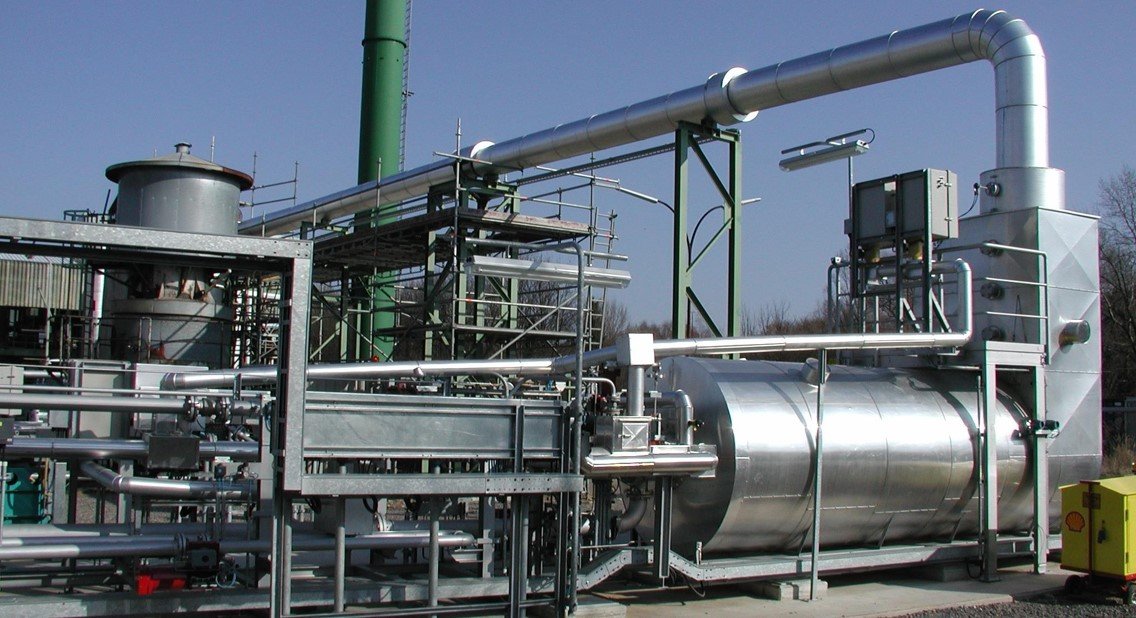 FEATURES OF THERMAL INCINERATORS

Gas and/or liquid Waste with high heating value containing organic compounds
By-products can be used as alternative additional fuels.
Recovery of resources
Additional thermal energy is not required
Applications in

Chemical Industry
Oil& Gas Industry
Coating Industry
PROCESS HIGHLIGHTS

Depending on the given input specification and emission limits each plant will be configured and equipped properly according to specific legal, local and customers' requirements.
Thermal Incineration plants are designed to dispose difficult waste streams and provide high efficient energy and resource recovery always under the aspect of fulfilling most strengthened emission regulations.
The main aspect of each project is therefore not only in delivering suitable opportunities for the discharge of critical waste streams instead the technical focus comes with maximizing the recovery of energy and valuable resources.
Incineration plants are typically designed as a modular concept consisting of a combustion chamber, heat recovery and flue gas treatment system.plant is suitable for big quantities of raw gas with low concentration of VOC.