Kiln Burners
Pulverized coal firing along with all combinations of liquid/gaseous fuels
Capability to work on 100% pulverized coal without support fuel or with minimum supporting fuel during normal conditions
Utilization of Low Calorific Value (LCV) Gases like Producer Gas, Coal Gas
Associated process automation for increased safety & efficiency
Design, Metallurgy and Engineering customized on process data and temperature profiling to optimize cost and increase efficiency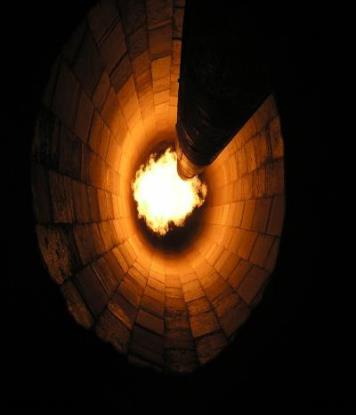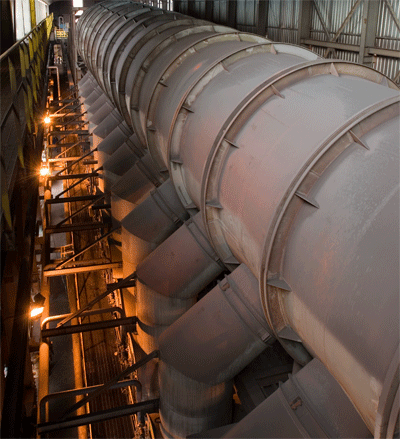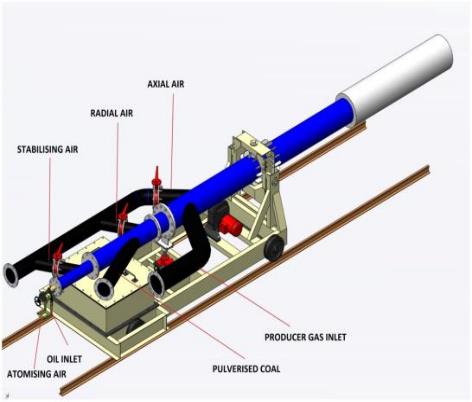 Multi Channel Kiln Burner With Trolley
Salient features:
Burner components are designed to ensure longer life.
Higher turn down ratios achievable.
Fuels fired in burner are:
Solid Fuels: Pulverized Coal
Gaseous Fuels: Low CV Gases (Producer Gas/Coal Gas/BF  Gas/Coke Oven Gas/CBM Gas), High CV Gases (Propane/LPG /Natural Gas)
Liquid fuels: HFO, LDO, HSD, LSHS, and any grade of liquid fuel.
Nozzle Design
Features:
Swirl Vane design for optimum Flame Momentum
Design for Radiant Diffusion Flame
Entrainment of secondary air into primary air for turbulent, strong and narrow flame
High Flame Temperature by minimum excess air
High Kiln speed and reduced residence time in burning zone
Optimum degree of internal re-circulation
Ignition time and burnout time as per the required flame shape.