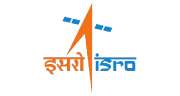 ISRO - Indian Space & Research Organization
Aerospace Industry, INDIA
Design and development of launch vehicles, satellites and related technologies for earth observation, communication, navigation, meteorology and space science.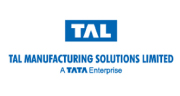 TAL Manufacturing
Aerospace & Automotive Industry, INDIA
Design and manufacture machine tools, assembly & process lines, fixtures & tooling, fluid power solutions for a wide range of industrial applications and integrated them to deliver complete manufacturing solutions.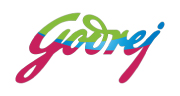 Godrej Aerospace
Aerospace Industry, INDIA
Godrej Aerospace (GA) is engaged in the Hi-Tech Aerospace manufacturing activities with development of critical, high precision spacecraft components, made out of exotic alloys.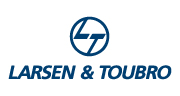 Production Industry, INDIA
L&T is one of India's leading companies for supply of Equipment and Systems in the private sector, with over 30 years of experience in this field.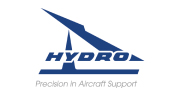 HYDRO
Aerospace Industry, GERMANY
Solutions for Aircraft Support, Ground Support Equipment, Airframe & Engine Tooling Engine Transportation, Engineered Solutions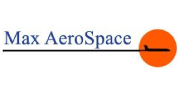 MAX Aerospace
Aerospace Industry, INDIA
MRO, Aviation Engineering manufacturing, and support services for Aviation and Aerospace Engineering Industry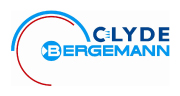 Clyde Bergemann
Thermal Power Industry, EUROPE
Products and systems for improved boiler efficiency and sustainable energy recovery for thermal power generation and other process plants.
GE Power
Power Industry, INDIA
GE Power builds the power generation technologies and creates the energy technologies of the future to help make power more affordable, reliable, accessible, and sustainable.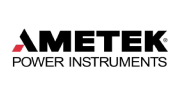 Ametek Power Industries
Power Industry, EUROPE
Leader in advanced engine sensors and monitoring systems for gas turbines used in electric power generation; temperature, speed, cable harness, and flame sensor products used by the electric and nuclear power industries.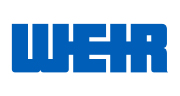 Oil & Gas Industry, UK
The Weir Group creates innovative engineering solutions for the minerals, oil & gas, power and industrial markets.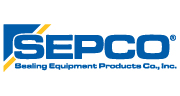 SEPCO
Mechanical Industry, USA
SEPCO's solutions include Mechanical seals, compression packing, graphite products and gasketing materials, die formed packing rings, molded PTFE parts, thermal management solutions, and fiberglass products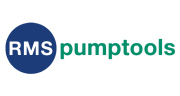 RMS Pumptool
Manufacturing Industry, UK
Electrical Penetrator & Connector Systems, ESP Completion Systems & Mechanical Tools, Subsea Wet-Mate & Dry-Mate Connector Systems and Artificial Lift Sensors for Oil& Gas Industries.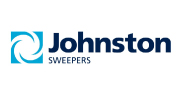 Johnston Sweepers
Mechanical Equipment Industry, UK
Johnston Sweepers is a world leading manufacturer of outdoor surface cleansing equipment.
Registered as Approved Vendor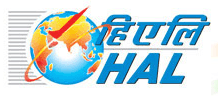 HAL Aircraft Manufacturing.
State-owned aerospace company involved in designing and manufacturing of fighter jets, helicopters, jet engine and marine gas turbine engine, avionics, software development, spare supply, overhauling and upgrading of Indian military aircraft. JEPL is registered with HAL Banglore, Nasik and Lucknow

BrahMos Aerospace Thiruvananthapuram Ltd (BATL)
Wholly - owned subsidiary of Indo-Russian JV, the BrahMos Aerospace Pvt. Ltd.(BAPL), BATL has been established with the aim of achieving self-reliance in manufacturing and system integration for the strategic sectors.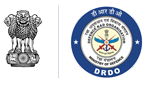 Research Centre Imarat (DRDO)
Premier laboratory of Dr APJ Abdul Kalam Missile Complex, DRDO spearheading R&D in a wide range of Avionics Systems for diversified defence and aerospace applications. RCI carries out research and development in the technologies of Control Engineering, Inertial Navigation, Imaging Infrared seekers, RF Seekers & Systems, On-board Computers and Mission Software.

Elbit, Israel
Elbit Systems Ltd. is an Israel-based international defense company engaged in a wide range of programs throughout the world. Operates in the areas of aerospace, land and naval systems, C4ISR, UAS, advanced electro-optics, electro-optic space systems, electronic warfare suites, SIGINT systems, data links and communications systems and radios.

Bharat Forge, Aerospace - Bharat Forge, Defense
Leading supplier of components like- airframe, structural and engine parts for the aviation sector. Known to be one of the best aircraft compressor and aircraft fan blade manufacturer in India. Has multiple capabilities in Defence manufacturing catering to the Indian and Global Armed Forces

The Directorate General of Quality Assurance (DGQA)
The Directorate General of Quality Assurance (DGQA) is under Deptt. Of Defence Production, Ministry of Defence. The organisation provides Quality Assurance (QA) cover for the entire range of Arms, Ammunitions, Equipments and Stores supplied to Armed Forces. Apart from QA activities, the organisation is responsible for import substitution and associates with DRDO in the development projects.

Palbam, Israel
An Israel based company, market leader in the field of metal works and supplies to major Defense & Aerospace OEMs.