Jasubhai Engineering – Material Handling Division, specialize in providing turnkey solutions for solid weighing & bagging, liquid filling and complete packaging requirements for our customers' needs of accurate packaging of their product.
With our vast experience of 30 years in the field of Turnkey Packaging and technology partnership with Bag Automation (Italy) and  Aicrov Smart Filling (Spain) we are able to cater all kinds of packaging requirements for our clients. Be it powder / flakes / crystals / granules / seeds or viscous / hazardous /carcinogenic or any other kind of solid / liquid material, we cater to bagging / filling needs for various bulk density / viscosity ranges, our USP being the ability to customize our products to suit end-user requirements.
In addition to conventional weighing and bagging machines, we provide all other essential utilities like pre/post bagging accessories, conveyors, truck-loaders, etc., thereby presenting the customer with total turnkey solutions.
Solid Weighing & Bagging
Turnkey Solutions for Automatic and Semi Automatic Solids Weighing, Bagging & Packaging Systems including Pre & Post Bagging Machines, Robotic Palletizers & Conveyors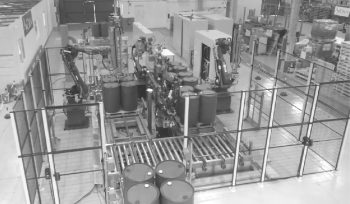 Liquid Filling Solutions
Turnkey Solutions for Automatic & Semi Automatic Liquid Filling Machines for filling various kinds of fluids in Drums / IBCs / Canisters / Pails. This package also involves robotic palletizers, conveyors and stacking systems.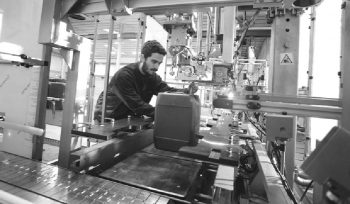 Spares & Services
All Spares & Service works, Annual Maintenance Contracts for Complete Packaging Solutions irrespective of original equipment manufacturer.
Our major references for the aforementioned application/service are in following industries:

Fertilizer
Chemicals
Petrochemicals
Food / Agro Based Industries